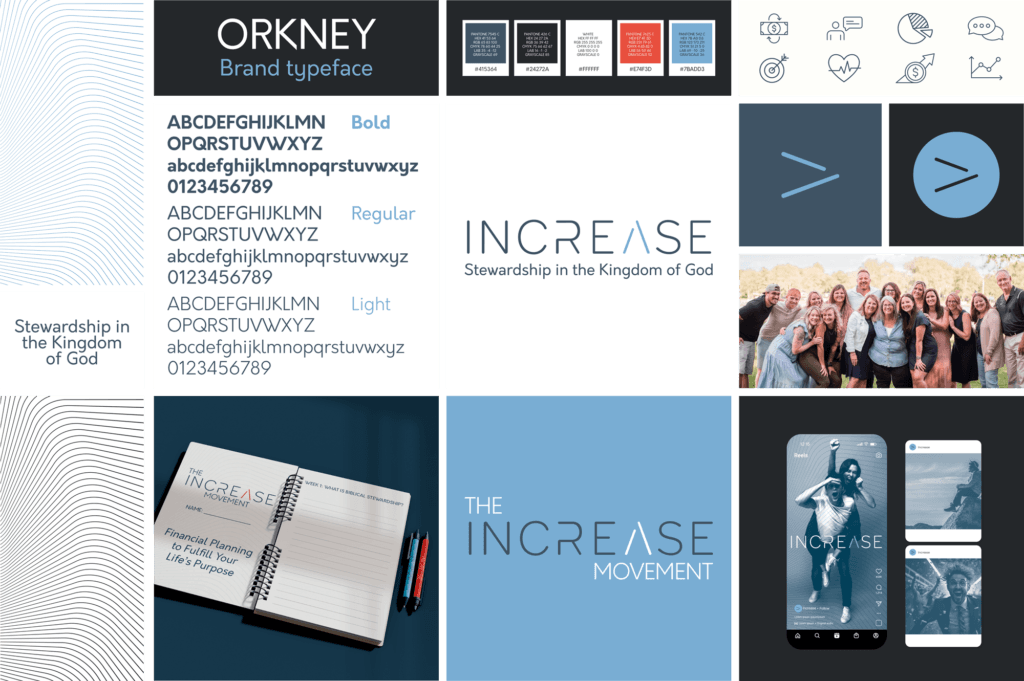 In today's world, organizations that align with a clear and impactful mission are more likely to resonate with their target audience. One such upcoming organization hoping to make a significant impact in the realm of stewardship in the kingdom of God is Increase. Through dedicated efforts, Increase is hoping to help individuals and communities understand the importance of managing resources and talents wisely, all while honoring their faith.
They came looking for a clean brand that would not only honor and fit in with previous efforts (that already have a look and feel), but also be clean, unique, and feel at home in the realm of financial brands.
A lot of concepts and back and forth happened to get to the branding shown above. Stay tuned as this brand grows and requires more assets!